About MAP Ltd J-S Co.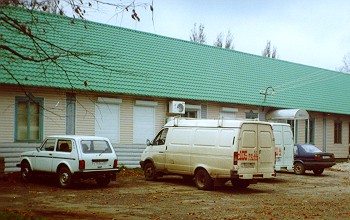 MAP Ltd J-S Co. was formed in April 30, 1991. From this moment the main impetus was the development of its production. Since those first days the motto - " no compromises in quality " was applied and still remains to this day the most important factor. Lower production costs are not due to using cheaper materials, but other methods, which do not affect the high quality.

The company has its own administration and production area, together with a commercial outlet on the same site. All the departments work with the same goals, in order to sustain the high quality of efficiency and customer service.

Nowadays the company together with its partners and affiliated firms carries out practically the whole spectrum of work from the floor to the roof, including the windows. Therefore the complete production cycle - from the manufacture of materials to the completed products to the installation at the customer's site is mastered. The company gives a guarantee of quality, in terms of efficiency and reliability on all products. The manufacturer recognizes better than anybody else the features of production, installation specifications and operation. Therefore installation of the product will be better, higher quality and more reliable.
Since 1999, MAP Ltd J-S Co. has published the "26 REGION " newspaper, highlighting business life in the Stavropol Region. The newspaper is created by a young, but skilled and keen group of journalists. "26 REGION" is the now the official newspaper of the Union of Businessmen in the Stavropol Region (UBST).
On this site, news relating to the company's business activity, production and also contact information, enables you to contact the company's commercial department.